*WE KNOW YOUR NEEDS* Who says that Wrist Braces Can't Be Fun? Our fashionable Beautiful Chaos Wrist Brace Support is far from ordinary. It is designed specifically for pregnant women, moms, ladies and girls. Our designer is also a female professional who knows what it is to live with CTS (Carpal Tunnel Syndrome), giving rise to a product that addresses your every need
*ERGONOMIC DESIGN* The fingerless Velcro operated Wrist Support Braces with removable splint comes with an adjustable support wrap that fits comfortably in most wrist sizes and allows fingers to move easily; fits both hands and can be used during day or night

*BROAD BENEFITS*

With a light weight and slim design, our product eliminates bulk; It also has compression grip technology to stimulate joints and relieve numbness and pain from conditions like CTS, sprains, tendonitis, hand arthritis and palmar discomfort

*STABLE WEAR*

Our wrist brace support sleeves provide enough length for added support and compression; Strategically placed slits allows metal splints to stay in place without any worry of sliding back
    5 Things to look for in Wrist Support Braces for CTS
At MARGIN Wellness, we have you covered when it comes to conquering CTS. With our Fashionable and FUN Black & Pink Wrist Support Braces with removable splint, our wrist brace support is just what women need
EASY TO USE You need braces that provide an adjustable support wrap & easy to wear; Velcro & elastic straps are ideal, so you can make it as tight or loose as you want - At MARGIN Wellness, our brace support is designed with adjustable Velcro fasteners to create a customized fit for any body type. It also snug fits MOST ranges of wrist size
METAL SPLINT STABILIZER A wrist splint helps support injured areas and help them heal faster; Our hand wrist brace support has an ergonomically designed metal splint in a slightly bent back position to prevent repetitive movement and minimize pressure to the median nerve
AMOUNT OF PADDING Our wrist brace support fits both hands and the fabric used is reusable and washable, made with only the highest quality materials. The fabric is also soft and lightweight yet stretchy, for added comfort; The padding allows for the wrists to be cushioned at all times of the day to relieve the symptoms of CTS and prevent any flare ups
AMOUNT OF VENTILATION The fingerless design makes the wrist brace breathable through increased air flow on warm days or during extended wear
SLIM FITTED We want you to find relief and comfort at MAR-GIN Wellness; our braces have a slim design to eliminate bulk and are snug to fit, thus allowing user's choice of tightness
USES - Carpal Tunnel Syndrome, Hand Fatigue, Tendinitis, Arthritis, Sprained Wrists, Post Surgery Recovery
100% Satisfaction 30 Days Money Back Guarantee!
Add to your shopping cart now! & Enjoy this great product!
Fits XS to MED size Wrist (M/L size coming soon!)
Finally, A Wrist Brace that is far from Ordinary!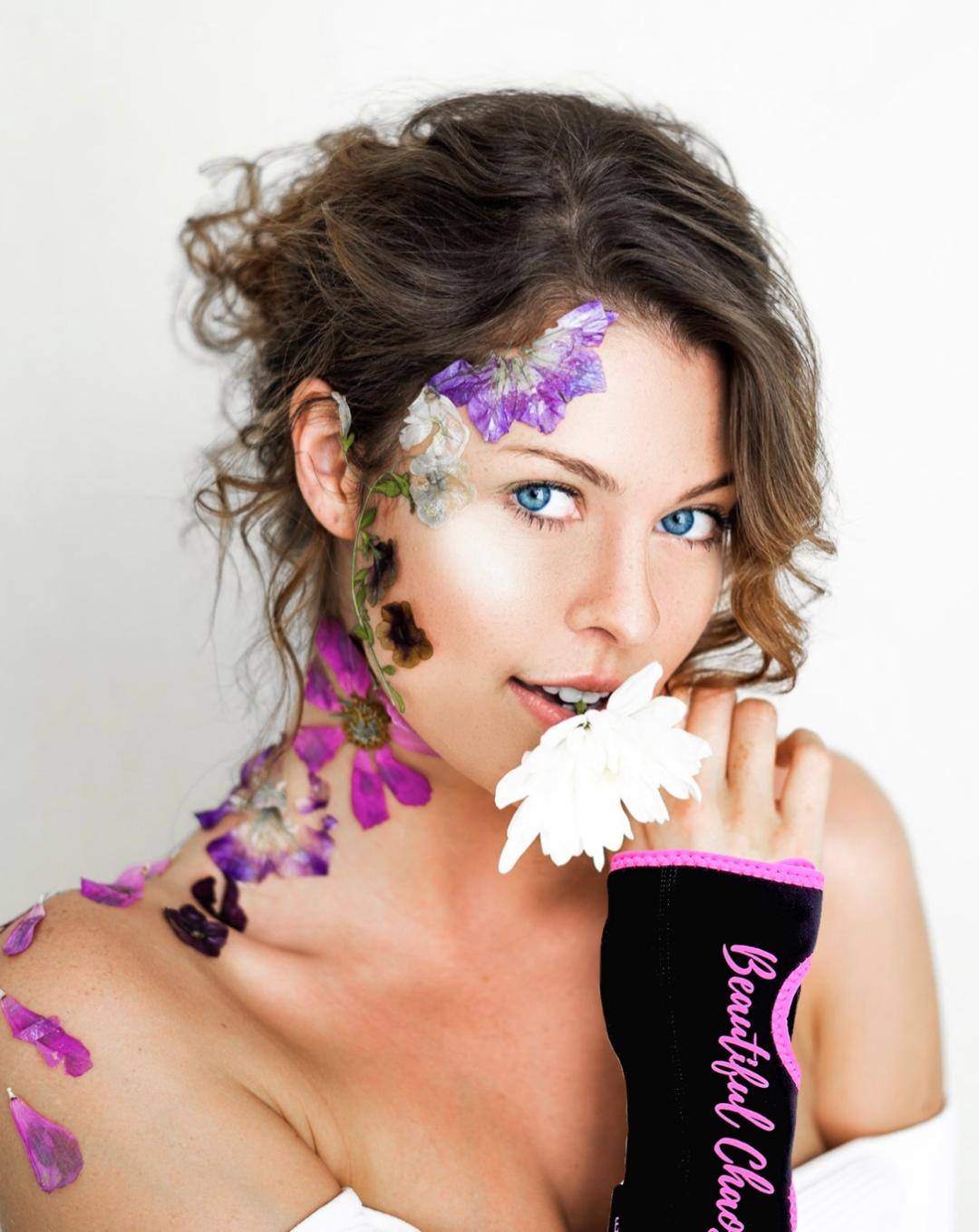 You Deserve Beautiful Things and You Will Surely Love This!
​​​
1. Beautiful Chaos, an inspiring testimonial to the hope that each one of us has inspired to become. Some of us has been somewhat broken one way or another. But with hope and faith, at the end we are victorious!
2. Our Beautiful Chaos Wrist Braces are made expecially for Women ~ who dares to be different and yet remain beautiful inside and out.
3. No longer you are oblige to wear the same 'ol thing. Finally, a wrist brace that works, a wrist brace that is pretty and be ok to wear at work and at play.
4. We have two color choices, Fun Pink and Eggplant, both represents a special meaning. Fun Pink to bring out that little girl you :) and the Eggplant Purple, a color of ROYALTY!
5. Most importantly, our wrist brace that finally has it all, Fashion, Flair, Hip and FUN, and most of all that it is guaranteed to help you with the pain, numbness and tingling in your hands and wrist.
Our Wrist Brace is Better than Most compare to other brands out in the market...
1. You dont need a bulky wrist brace for support. Actually, a slim fitted is more ideal option. It provides a contoured to fit of hands and wrist.
2. Our wrist brace fit either Left or Right hand. So you dont have to choose. You may buy one and alternate.
3. Our wrist brace is designed by a woman for women. Our designer definetely knows what we want and look for in a wrist brace. We want it to bring comfort and relief and yet fun and hip at the same time.
4. Our wrist brace is designed and crafted with the highest materials. Lycra, Nylon, Spandex and SBRO, all combined creates a comfortable, softer, and expandable wrist product you can ever own.
5. Our wrist splint brace has a compression technology that relieves wrist pain. It eliminates numbness and discomfort when use continously at night.
6. You can wear at nightime and daytime. You can mix and match to match with your outfit too!